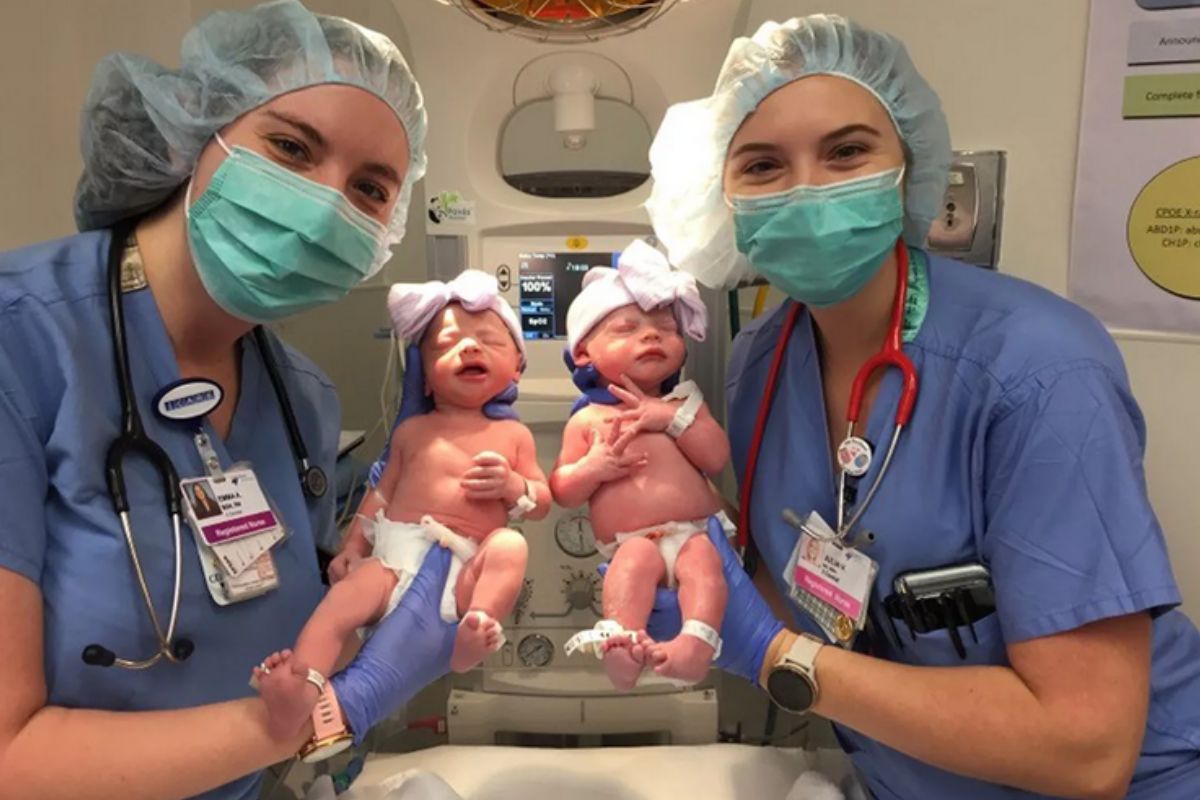 A mother about to welcome twins learned a special and surprising fact moments before her delivery.
Lauren Meehan of Denver, Colorado, was at the Rose Medical Center to deliver her two baby girls. She was there two years prior for the birth of her first born and received "excellent" care.
"This time around, we had another surprise when we found out we were having twin girls," Meehan told TODAY.
Early in October the twins decided to pull yet another surprise and come early.
"Our twins decided to make an early and quick arrival in the middle of the night," Meehan said.
"I had so much confidence in all my nurses in triage, L&D, and postpartum and they made our experience what it was. Because of the twins, we had to deliver in the OR with two teams of doctors and nurses."
The situation was overwhelming, but the nurses stayed by her side to assist her and reassure her throughout the whole process.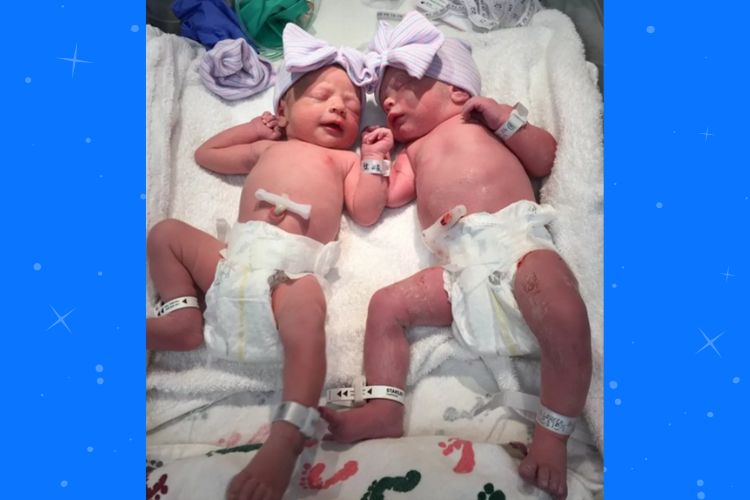 "While I knew why everyone had to move quickly, I always had a nurse by my side explaining everything and holding my hand," Meehan said.
In an attempt to calm Meehan down, nurses asked if she had any names in mind for the bundle of two on the way, prompting the special surprise she'll be sure to remember for years to come.
"We told the room that we loved the names Emma and Julia," Meehan said.
"The room all broke out in laughter as the two nurses that would be taking care of my babies were both named Emma and Julia!"
It made the room revel in the bliss from this coincidental happening.
"At that moment, in all the chaos, we were able to stop for a second and enjoy that moment knowing that those names were meant to be," Meehan explained.
Moving quickly, Meehan delivered two happy and healthy baby girls, welcoming Emma and Julia into the world alongside the nurses that were there every step of the way.
"Those two nurses will always be special to us and the entire team that took care of us that day will hold a special place in our hearts," she remarked.
"It will be a funny story to tell our girls!"
Latest posts by Kayla Kissel
(see all)