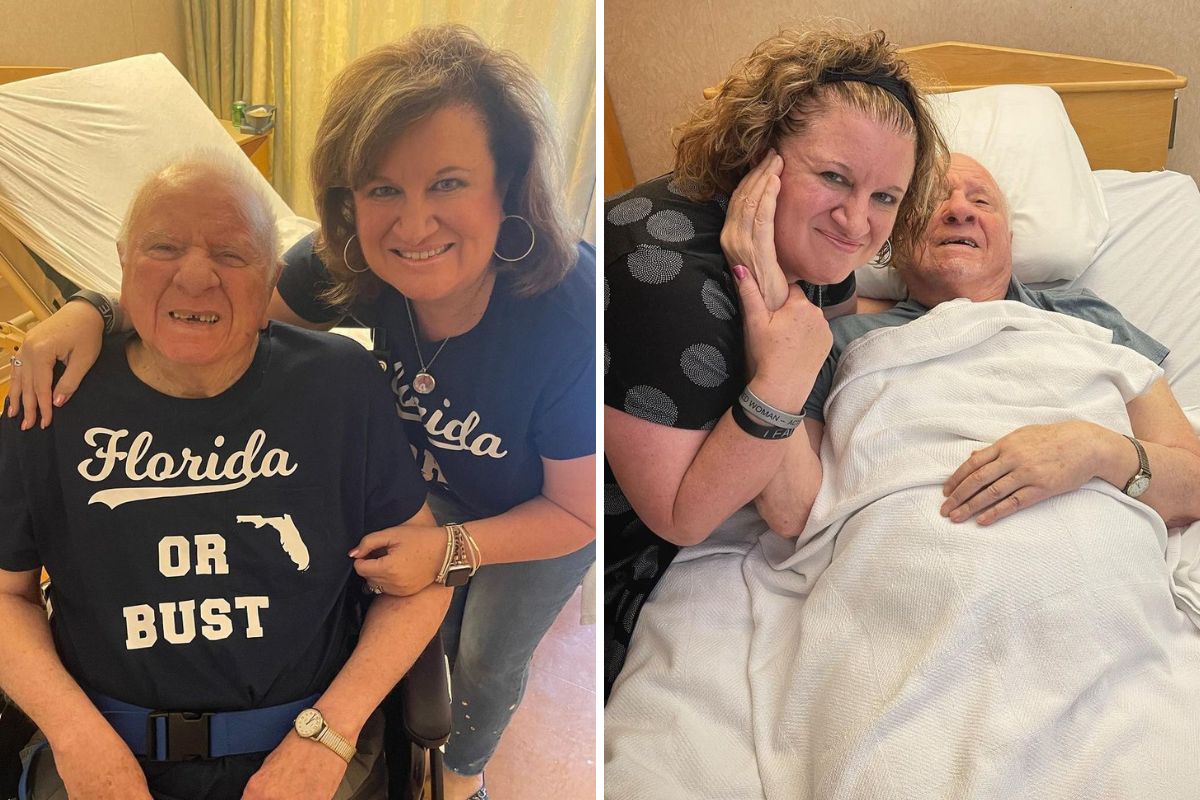 56 years after she was adopted, a woman went on the hunt for her biological father, but instead of finding a gravestone like she thought she would, she found a person in a nursing home.
Florida resident, Deanna Shrodes, was only an infant when she made her way into the foster system, and then into someone's forever home.
At the age of 27, Deanna reconnected with her biological mother, Sally King, and had a relationship with her for twenty years. After a cancer diagnosis, King passed away shortly after.
One thing King left the world without doing was telling Deanna the name of her father, to which Deanna set out to do on her own.
"I prepared myself to find a grave, and I now found a person, and it was just absolutely mind-blowing," Deanna told PEOPLE. "Couldn't believe that I had found a person."
All she knew was that he was Greek and from Richmond, Virginia. With the limited source of information, she created private Facebook groups and did DNA registries in hopes of locating her father.
After ten years of searching, Deanna turned to her faith and higher power for help in finding him. The ordained minister prayed a lot for something to light her way.
And finally, she got a clue.
"I told my husband, I told my best friend Laura … I said, 'Listen, guys, you might think I'm crazy, but I was in prayer. God spoke this to me: Your father's name is Gus.'" Deanna said.
Following that, she received a DNA match with a cousin she never knew she had. After a match on 23andMe, the cousin informed Deanna that he thought she was his "Uncle Gus' daughter."
Gus Nichola, is 92 years old from Richmond, Virginia, and a retired ballroom dancing instructor. He was found in a nursing home after a fall and could no longer care for himself.
Deanna was nervous to meet him but proceeded anyway and finally called her father.
"He said, 'I woke up this morning and I was alone. … And now this afternoon, I have a daughter. I have a son-in-law. I have three grandchildren. I have great-grandchildren. …I 'm not alone in the world anymore.'"
It was only a week later that she was at his bedside.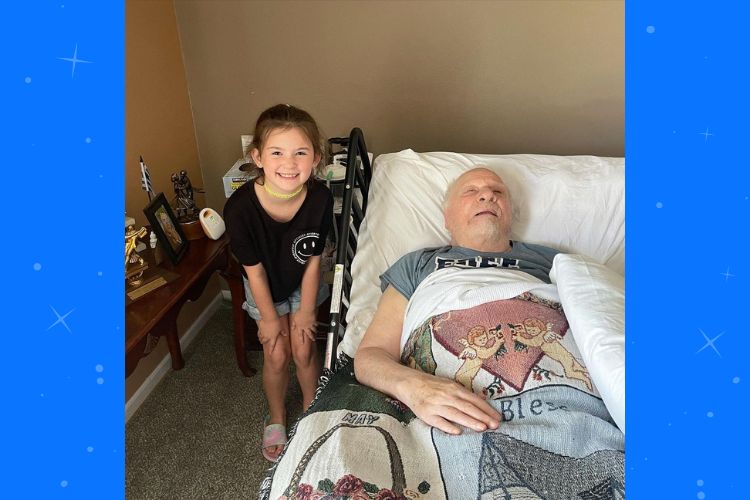 "Gus would say to me … 'Please don't let me die in here. Don't let me die in here.' And I said, 'You know what? I'm going to make sure.'"
Deanna took her biological father home with her, cooking for him and providing the man who gave her life with a second home.
He stayed in her guest room with the promise of telling her about himself.
"It's the hardest thing. It's the most worthwhile thing. It's the most incredible miracle I've ever had the privilege to live out," she said. "I'm living the dream."
Latest posts by Kayla Kissel
(see all)