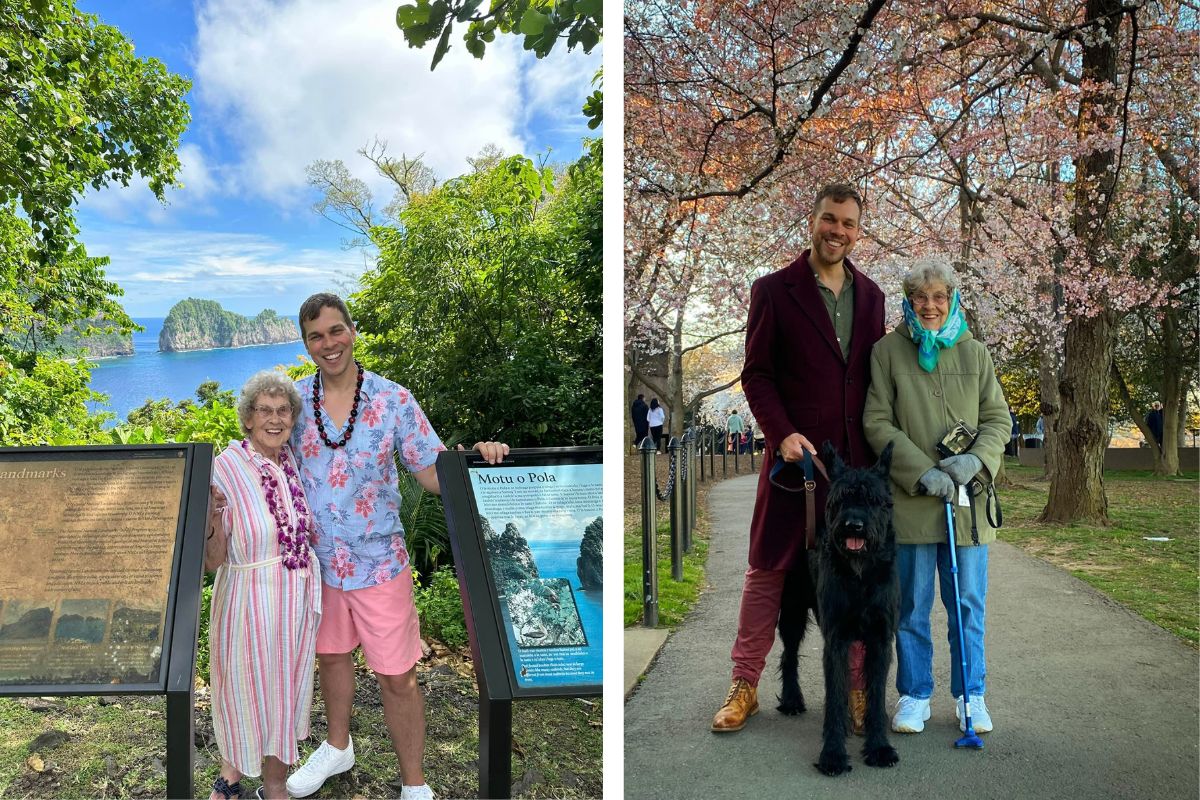 At 93-years-old, Joy Ryan, of Duncan Falls Ohio, finally set foot on the soil of all 63 U.S. national parks, and she only started when she was 85.
This journey was spurred by her grandson, Brad Ryan, back in 2015 after taking her to the Great Smoky Mountains National Park.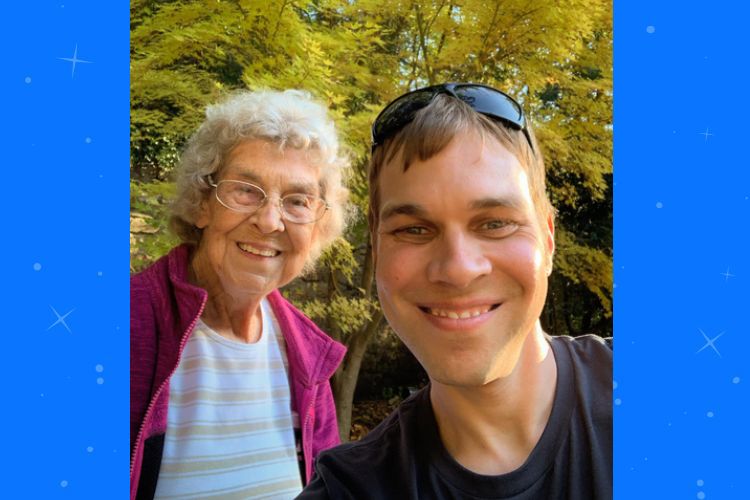 "When I learned she had never seen the great wildernesses of America – deserts, mountains, oceans, you name it – I thought that was something that would haunt me if I didn't intervene in some way," Brad said to CBS News in October 2022.
The pair were hooked after their first park, and Brad's revelation caused the tour of a lifetime.
"We hit the road together and we start talking about our lives," Brad said. "And she told me things in her 80s and 90s about her life, some of the difficult things that she's been through, that she's never spoken to anybody in here life. And I was able to open up to her about some of the trials and tribulations of my own life. That's what, I think, is so powerful about the open road, is that you only can drive so far before those memories start to creep forward."
They hopped from park to park, exploring what each has to offer and even participating in some activities, like white water rafting!
This adventure of a lifetime has her looking younger and brighter than ever.
"Every time I post a photograph, somebody comments, 'Is it just me, or does she look visibly younger than when you started when she was 85?'" Brad said. "And I don't think that's an optical illusion. I think that the experiences that we've had have literally unlocked the fountain of youth in her."
Finally, in her 90s they reached their final destination of the trip. The 63rd and last park.
"It's about 6,700 miles from Ohio, where we live," Brad said. "It's the only U.S. National Park that's south of the equator. Way out in the South Pacific. It's a long haul, but we're excited to go."
They visited the American Samoa National Park, a beautiful tropical paradise that is rooted in family. A truly poetic ending to a long and revitalizing trek.
Joy Ryan doesn't have much of a secret to staying active, "Well, I guess it helps to be optimistic. And you have to have the will to do it. And I've been lucky health-wise that I'm able to do that," she said, thinking back to her journey.
"She has already lived from a place of gratitude and joy. And that's a choice that she made," Brad said. "That's a power that we all have and a choice that we all have. And I think that's been my greatest lesson. And I think there's really no end in sight for Grandma Joy."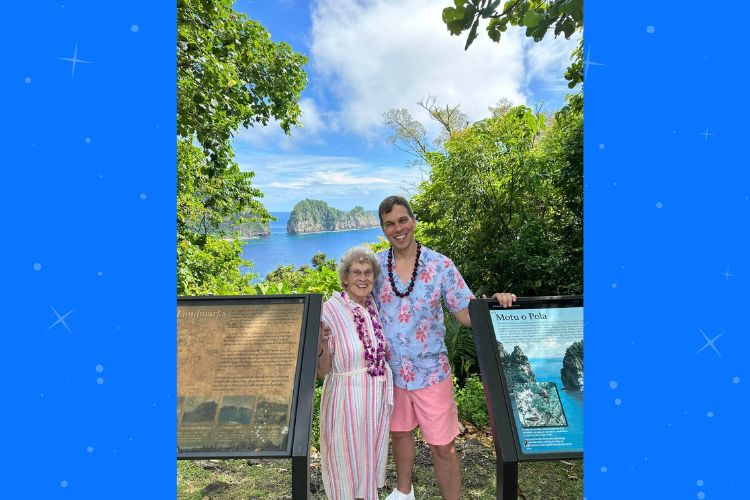 Like her name, she is now full of Joy and energy. Traveling together has made Brad and Joy even closer, and has created an amazing 8 years between the two.
"He's taken me places that I see on the Travel Channel, and I never dreamt I'd end up there," added Joy. "It's been the most amazing journey."
Latest posts by Kayla Kissel
(see all)