A long-time New York Yankees fan is finally living her dream of being the team's bat girl after six decades of waiting – and it all started with a letter.
Sixty years ago, there was a 10-year-old Yankees fan who dreamed of being the team's bat girl – unfortunately for, Gwen Goldman, she was turned down for the role because she was a girl.
The rejection came in the form of a letter written by the current general manager, Roy Hamey.
"While we agree with you that girls are certainly as capable as boys, and no doubt would be an attractive addition on the playing field, I am sure you can understand that in a game dominated by men a young lady such as yourself would feel out of place in a dugout," Hamey wrote her.
The Letter
Most people would have given up, but Goldman hung the rejection letter in her living room as a symbol to never give up on a dream, she explained to now general manager, Brian Cashman, in a video call.
During the call, Goldman was surprised with an invite to Yankees Stadium to fulfill her dream after her daughter, Abby, had forwarded the Hamey's letter to Cashman.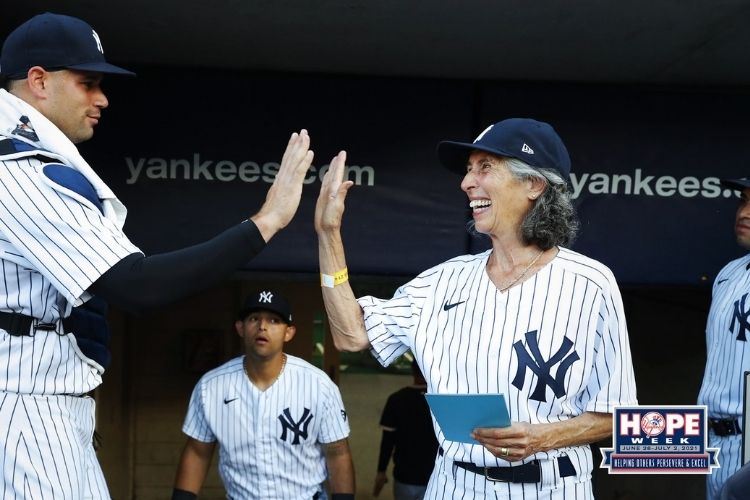 "Although your long-ago correspondence took place 60 years ago – six years before I was born – I feel compelled to resurrect your original request and do what I can to bring your childhood dream to life," Cashman explained while reading a letter to Goldman.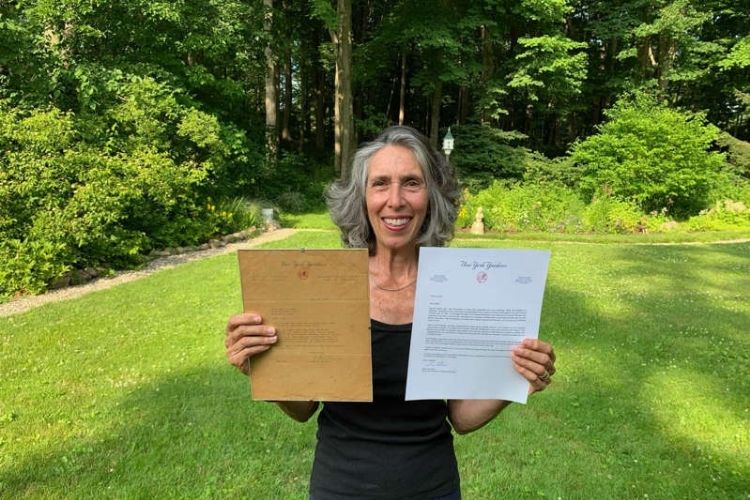 "And despite the fact that six decades have passed since you first aspired to hold down the position as a New York Yankees Bat Girl, it is not too late to reward and recognize the ambition you showed in writing that letter to us as a 10-year-old girl," he added.
Unbelievably touched by the gesture, Goldman answered through tears: "It is my honor and my dream, and I can't thank you enough for making this come true."
"Thank you for doing this for us women and for moving forward and opening the world up to the population," she added. "I feel like I'm in a dream, to tell you the truth."
---