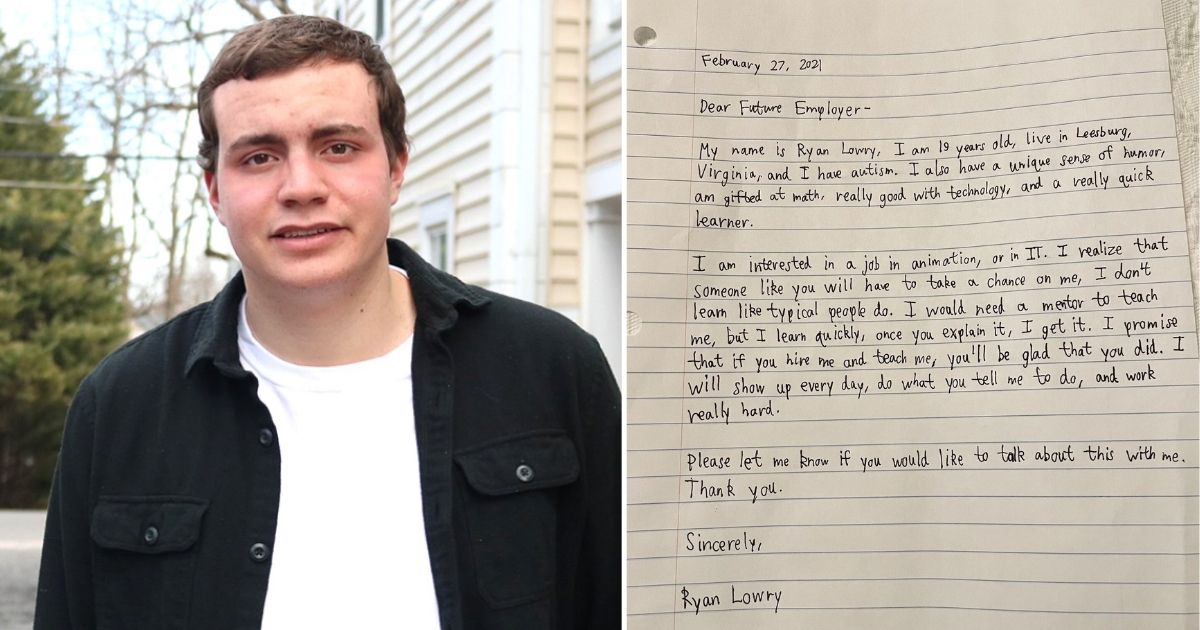 A 20-year-old living with autism has captured the hearts of thousands, after writing a heartwarming cover letter to his future employer asking them to "take a chance" on him.
Ryan Lowry's dream is to pursue a career in animation, so, he wrote a heartfelt message to his "future employer" that outlined his passion, work ethic, and talent, while also noting that he has autism.
I have Autism
"I am interested in a job in animation, or in IT," Ryan wrote.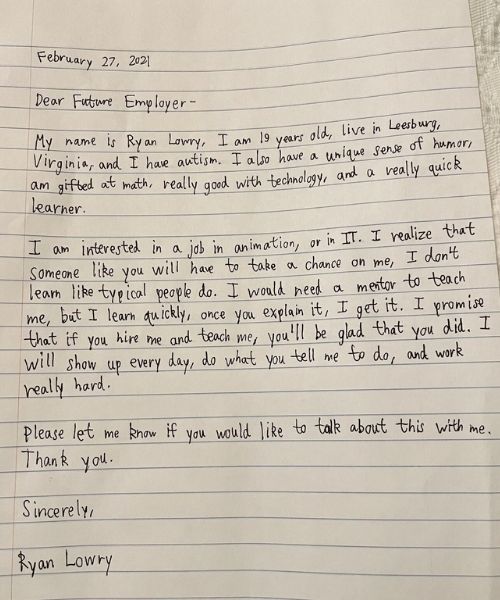 "I realize that someone like you will have to take a chance on me. I don't learn like typical people do. I would need a mentor to teach me, but I learn quickly, once you explain it, I get it. I promise that if you hire me and teach me, you'll be glad that you did."
Ryan, who recently celebrated his birthday, uploaded a picture of the handwritten letter to LinkedIn, where it received almost 180k reactions and nearly 6,000 comments – many people of which offered career advice or mentorship opportunities.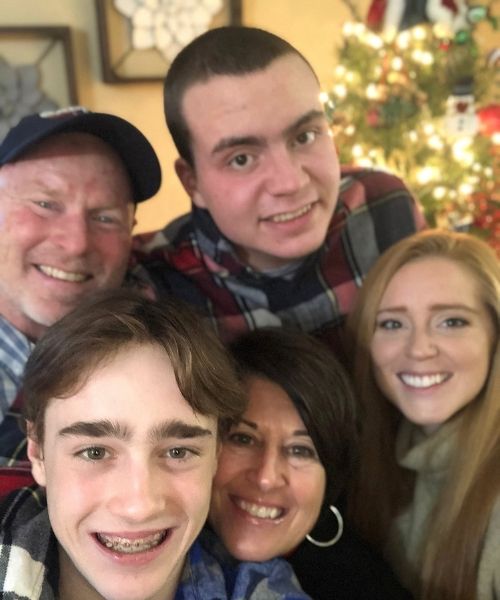 "I will show up every day, do what you tell me to do, and work really hard," the letter continued. Please let me know if you would like to talk about this with me."
Heartwarming reactions
Tracy and Rob Lowry, Ryan's parents, were blown away by all the heartwarming reactions.
"We had never thought this was going to happen and we were overwhelmed with the number of people with stories like Ryan's story, which is a really beautiful part of what's happening as well," Tracy told PEOPLE. "We lay in bed at night and I cry reading stories of other people."
While his parents are unsure of what the future holds for Ryan, they said they're inspired to keep the momentum going and to help others going through the same experiences.
"Our mission, for however long this thing goes on, whether it's 15 minutes of fame or longer, is to make something good happen for Ryan," his dad, Rob said. "I think whoever gets him will win big time, but to also help the other families who are just like us and then finally to help out the organizations that had helped them along the way."
---
Good News Of Your Own?
Share Your Story Here
Report a typo or email a good news story:
share@majically.com